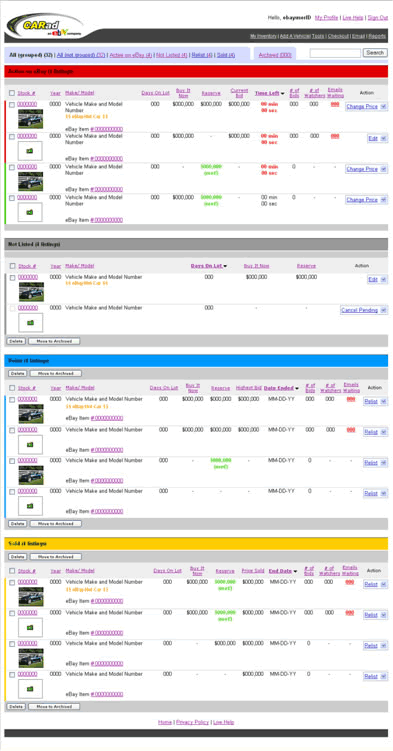 Retained the same categories and color scheme dealers are already familiar with.
Added thumbnail images to help differentiate listings quickly.
Added sorting, filtering, and batch processing to easily manage large quantities of listings.
Incorporated commonly used eBay functionality and listing details thus eliminating the need to login to eBay separately.